Did You Know Shilpa Shetty's Bastian Restaurant Has Now Launched Atop Kohinoor Tower? Details Inside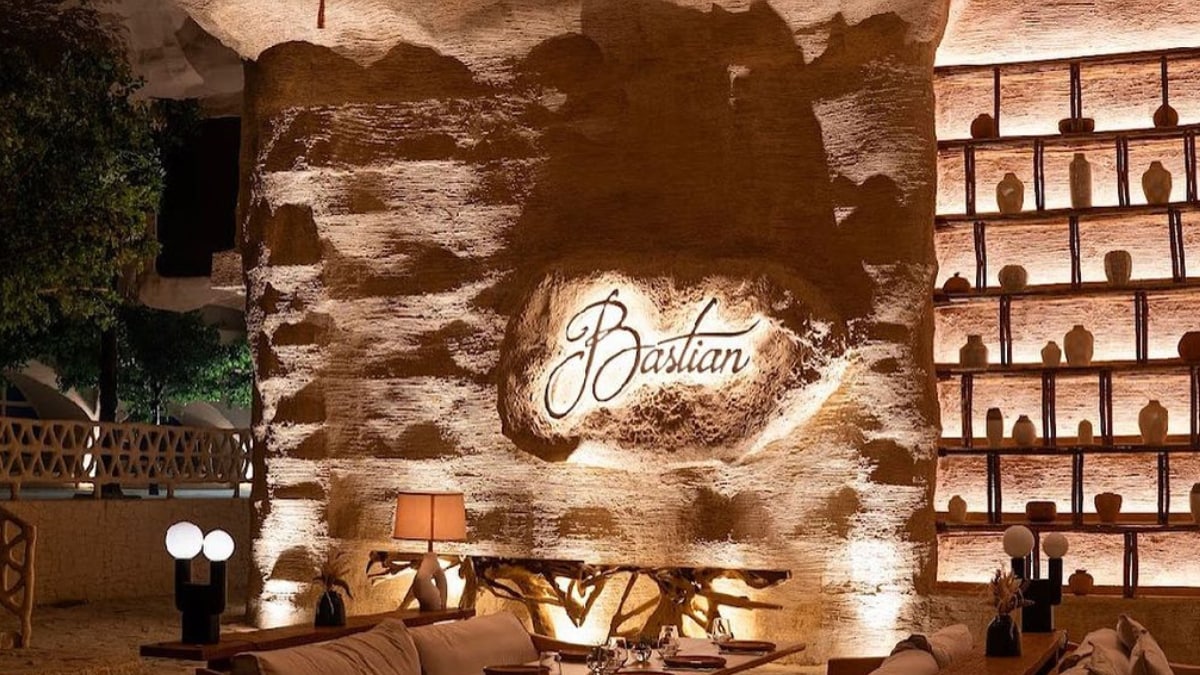 The decor seems absolutely unparalleled. (Image: Instagram)
Bastian has been known for its seafood dominance since its inception in 2016. It has revolutionized Mumbai's dining scene.
The popular Bastian restaurant famed for its extravagant seafood and desserts, unveiled a swanky new avatar atop the Kohinoor Tower in Dadar. Renamed 'Bastian At The Top,' this culinary gem promises not only a gastronomic journey but also a visual spectacle on the 48th floor of the city's tallest commercial building. Owned by Shilpa Shetty, this restaurant aims to deliver the quintessential classics that have made the restaurant a household name.
Shilpa Shetty made the announcement of a new branch on Instagram with a video and offered her fans and followers a glimpse into her plush restaurant. The opulent decor of the restaurant stole the spotlight with regal touches evident in every detail: from the grand modern chandeliers to the vaulted ceiling, luxurious wooden accents, and furnishings, all adorned in a sophisticated palette of dominating beige.
In the video, Shilpa can be seen elegantly clad in a metallic wine-coloured skater dress. Sharing the video Shilpa wrote, "On top of the game! Bastian At The Top. Doors open on November 10th."
Bastian At The Top is not merely a restaurant, it's an immersive experience. The plush dining space and the lounging area by the pool add to a distinctive ambience that is perfect for celebrating special occasions or indulging in a luxurious evening out. The strategic location on the 48th floor provides diners with an awe-inspiring backdrop, turning every meal into a memorable event.
Chef Amol Phute and his team have meticulously crafted a menu that mirrors the restaurant's legacy and offers delectable delights such as Mac and cheese, Crispy Tuna Rice, Fish and Chips, Fried Chicken, and a selection of extravagant desserts. Meanwhile, Mixologist Krishna has curated the cocktail menu.
Bastian has been known for its seafood dominance since its inception in 2016. It has revolutionized Mumbai's dining scene with its high-quality dishes and generous portions. The rebranded restaurant continues this tradition, offering an exclusive dinner-only experience to patrons with prior reservations. The stunning interiors of the restaurants are also complemented by a 360-degree panoramic view of the city's skyline.
Shilpa Shetty is a co-owner and has reportedly bought a 50% stake in the restaurant chain in 2019. It is a popular hotspot for celebrities. If you find yourself in Mumbai craving a delicious gourmet meal with the chance to spot Bollywood stars, this is the place to be.